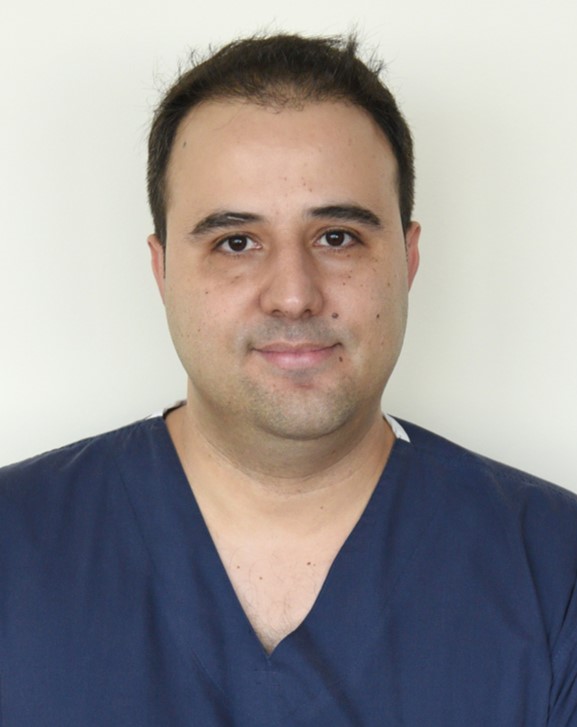 Embryologist of the Month for August 2019
Dr. Konstantinos A. Economou - Embryologist of the Month
Dr. Konstantinos A. Economou is a hands-on Senior Consultant Clinical Embryologist of Embryogenesis Assisted Reproduction Unit in Athens, Greece, since 2009.
Dr. Economou received his bachelor's degree in Biology in 2002, with a focus on human molecular genetics from University of Crete, Greece. He received his M.Sc. in 2003 in Prenatal Genetics and Fetal Medicine from the University College London, United Kingdom. He obtained his Ph.D. in Clinical Embryology in 2017 from the Medical School of the National and Kapodistrian University of Athens, Greece.
Dr. Economou was officially trained and licensed (HFEA ICSI and embryo biopsy licenses obtained) in all aspects of clinical embryology and andrology in London, United Kingdom. He is officially certified as a Clinical Embryologist by the United Kingdom Association of Clinical Embryologists (ACE) and has been awarded the ACE Certificate in Clinical Embryology. He has also been Board Certified by the American College of Embryology as Reproductive Embryologist (EMB). Dr. Economou has also been officially trained and certified as human oocyte and embryo vitrification practitioner and instructor by Dr. Masashige Kuwayama, in Tokyo, Japan, in 2018.
Dr. Economou has been trained and has worked since 2003, for five consecutive years, as Senior Clinical Embryologist in world-renowned assisted reproduction clinics in London, such as the Assisted Reproduction and Gynaecology Centre and the London Fertility Centre. He has vast clinical work experience of 16 years, spanning all aspects of clinical embryology and andrology. He is also a clinical embryology instructor, training embryologists of the clinic.
Dr. Economou has developed and published an innovative clinical protocol to safely salvage aged human unfertilized oocytes after ICSI. He is responsible for the first healthy live birth in Greece after oocyte polar body biopsy and PGD by array CGH analysis and for the first healthy live birth in the country after blastocyst trophectoderm biopsy and PGD by karyomapping. He also has a keen research interest in human zygote pronuclear transfer, oocyte and ovarian tissue cryopreservation and in vitro gametogenesis.
Dr. Economou is a member and conference speaker of several national and international human assisted reproductive societies. He has published extensively in both national and international peer-reviewed IVF journals, and he is an active reviewer for several major journals in the field.